For the past two weeks I've been relaxing in the House of Mouse. It's one of my favorite vacation spots, and something I look forward to each time we go.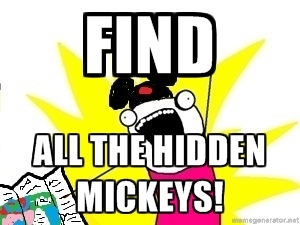 We only get to do this every other year, so we make a big production out of it. This year, we took it easy, sleeping in a bit and making sure we'd gotten passes for all our favorite rides ahead of time.
The food (especially in Epcot's Italy) was awesome, and the wather was actually kind to us. The only day it rained I took a day to rest and the boys went to Disney Quest without me.
And, of course, we took lots and lots of pictures. This is not one of them.
And my youngest managed to get over his fear of roller coasters, first by playing Roller Coaster Tycoon 3, then by getting on the roller coasters at Disney. He now thinks they're awesome.
But he still won't ride Tower of Terror, and since he won't, I can't. I'm not sure I understand why he's afraid, though. He rode the roller coasters, after all.
We had a great time, and can't wait to go again. But for now, it's back to work for the adults, and the kids? They get to do SUMMER BOOK REPORTS.
Muahahaha!
I love summer.