This has been a busy week. I've almost hit the quarter mark on the rough draft of
The Hob
, I got my February
newsletter
out, and I updated my website to show the two new contracts I got and the print release date of
Artistic Vision
. All during a week when the kids had half days.
The devastating results of Fart Wars. Thank God they didn't use action figures.
I kid you not. I'm trying to write a scene where Robin thinks perhaps Michaela might be the one in Shane's sculpture of his future, when I hear the children making fart noises at one another. I turn to look, and they are literally lifting their butts at each other and pretending to fart. I kept waiting for them to hold up score cards.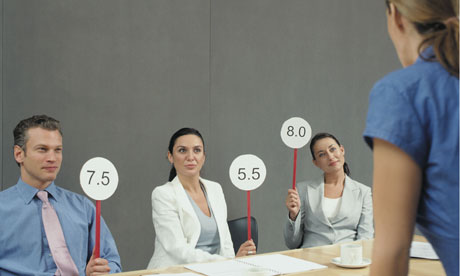 Or get a panel of impartial judges.
Thankfully, Robin and Michaela are getting along like oil and fire, so the writing went well despite the despairing cries of "Cheater! That was a
real
fart!" and questions like "If I use a lot of spit, does that make it a wet fart?"
I love my life. Really.