I bet you're all thinking about alcohol, right? Nope. I'm talking about Enbrel Mondays, and how I do my weekly shot.
What is Enbrel, you ask? According to the
Enbrel website
, it's... well, it's...
ENBREL is a prescription medicine that can be self-injected. It is used to treat five long-term inflammatory diseases: moderate to severe rheumatoid arthritis (RA), adult chronic moderate to severe plaque psoriasis in patients who are candidates for systemic therapy or phototherapy, psoriatic arthritis, moderate to severe juvenile idiopathic arthritis (JIA), and ankylosing spondylitis (AS).
ENBREL is grouped within a class of medications called

biologic

response modifiers, or biologics. By working on the immune system, biologics block proteins that contribute to the disease process. Because ENBREL suppresses the immune system, patients are at a greater risk for getting serious infections.
The science behind ENBREL


Tumor necrosis factor

(TNF) is a substance made by your body's immune system. People with inflammatory diseases such as rheumatoid arthritis, plaque psoriasis, psoriatic arthritis, juvenile idiopathic arthritis, and ankylosing spondylitis have too much TNF in their bodies. ENBREL reduces levels of the active form of TNF.
Which is to say, I have no idea, but it works for me, so I'm happy. So here I am, sitting on a Monday morning, getting ready to do my shot. It's simple, really. Here's how it usually works.
First, set out Enbrel auto-injector. DO NOT SHOOT THIS SHIT COLD! It's mega-painful that way. Make sure you warm it up before using it. I made that mistake once.
Once.
Then, once the injector is at a temperature that does not induce nightmares, set out to induce some nightmares. That is, put the ice pack on your thigh until your skin goes numb.
There, that ought to do it.
Now, take your alcohol wipe, and clean off the numb part of your thigh. Make sure you get any area you might choose to inject, plus the surrounding skin. Embrel lowers your immune system, so you need to be careful of infection.
You're all set to inje....
Open the second alcohol wipe and clean the spot again, because the dog just sneezed all over you.
All right! You're ready for your injec...
Open the
third
alcohol wipe, and take care of the spot the cat just walked over. Too bad the ice pack is no longer cold, because you felt it that time.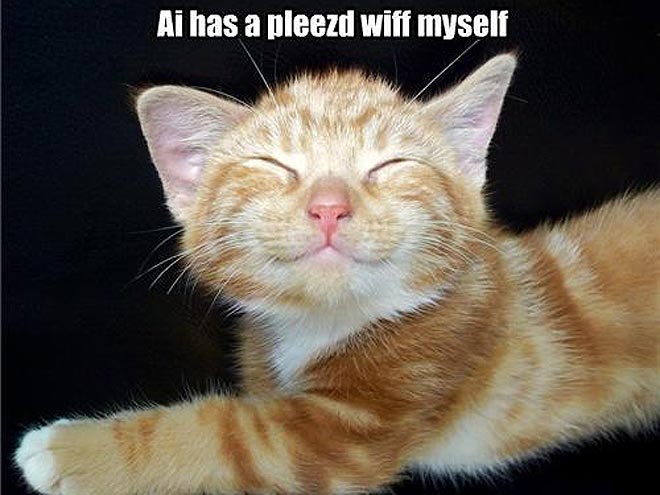 Uncap the injector pen. Make sure no furbabies are anywhere near you. Line up the pen, press it against your thigh, click the blue button on top, and...
Slap a paper towl over the bleeding spot, and you're done! See? Wasn't that easy? And guess what? You get to do it all over again next Monday!
Yay!