Physical therapy.
It all sounds so easy at first, doesn't it?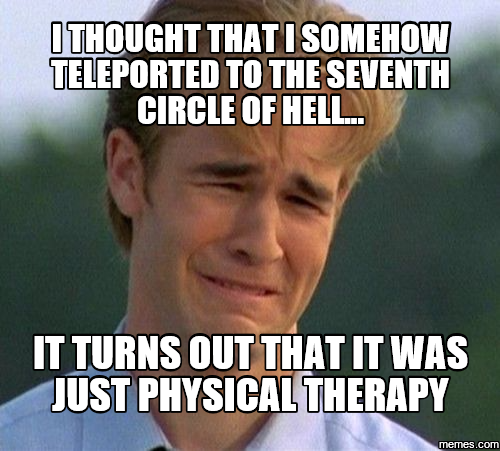 "Let's put some heat on that joint, then we'll do a simple massage to work out some of the bad stuff that's built up in the muscle and tendon that you've damaged."
"Then a few simple stretches, working with the resistance bands, and you're done!"
"We'll even give you a few things to do at home that will help a lot."
"Remember, don't overextend your elbow during your nerve stretches."
"We'll set up your next appointment for...wait, where are you going?"
But in reality, if I really did try to quit Dusty would never let me. He'd con me into the car with promises of Starbucks or Dunkin' Donuts, then laugh as we drove off to my torture.
So I get to go again this week, and next week, and the week after...