I'm done the rough draft of Throne of Oak, and that means it's time for revisions/rereading/self-editing, and generally taking what I did and making it shine. It's also time for me to write the (gulp) synopsis.
It's time for...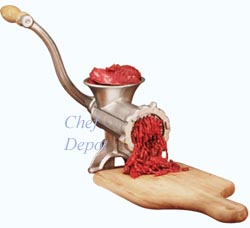 Mmm. Hamburger... Is it lunch time yet?
I've finished on-time, and right around where I wanted to be, so I'm content. If you're looking at the word count meter, you'll see I haven't yet hit the goal of 80k. That's a buffer. I'm assuming that, during the grinding process, I'll be deleting stuff and adding stuff and, in the end, I'll wind up adding approximately 4k to 6k the word count. Then it's off to my betas by the end of next week, and hopefully to my editor by the end of the month!
In other news, you'll see I've posted on my sidebar about my website being down for a day or two while Yahoo does some maintenance. This will be the first time since I made the site that it's gone down, and they've given me plenty of time to warn people. For that, thank you, Yahoo. Although I'll admit, I'm not thrilled it will be down for two days, at least we've got a heads' up rather than a WTF.
So hungry...
So that's the news for this week. To make up for the lack of a website early next week, here's a little snippet from the very unedited Throne:
"Mina."
She screamed and clutched her chest.
Dragos, his eyes glowing red in the darkness, stepped out from the shadows of the trees. "I'm sorry. I didn't mean to frighten you."
She stared at him, shocked to the core. The forest hadn't whispered his presence to her. Not even Ash could sneak up on her unnoticed, but here Dragos was, the forest content to let him pass unremarked, as if he belonged.
As if he were one with it, as she was.
Dragos stepped up to the line where the Throne began, leaving them toe-to-toe. He studied her closely. "You look tired, draga mea."
She tilted her head. "What does that mean?"
He smiled softly. "It means my darling."
"You can't call me that." Not now. Maybe not ever. If she was so weak she couldn't even leave the Throne, how could she lead the dryads? How could she stand at his side as an equal?
He cocked one eyebrow arrogantly. "Oh? Why not?"
She took a step back. "Because I can't be yours." She knew what a sotiei was, and Dragos was showing all the signs that she was his. It would harm him, to take her as his blood wife, the one being he could feed on for all his years. Her life span would expand, matching his, Mina dying when he did.
He cocked his head, the question clear in his expression. "Can't... or won't?"