First things first. I have a winner to announce! The contest for an early copy of Howl For Me is officially over, and the winner is...
Coming tomorrow!
Congratulations! Your book is in the e-mail.
I know some of you are biting your fingernails off to know my thoughts on Mass Effect 3 (okay, probably not), but before I post them I want to do one more playthrough that includes the multiplayer feature (I'm waiting on Dusty, who just imported his M!Shep into ME2). I hear it makes a big difference in the end.
So far he's really enjoying it. Can't imagine why.
So it might be a while before I post something on it. In the meantime, I'll be at Literal Addiction tomorrow in three different spots!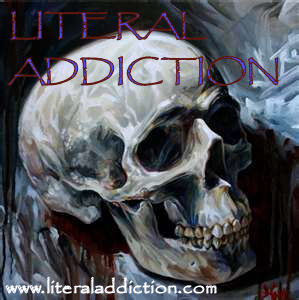 On their blog, their author's corner and their chat. Skull not included.
The links you'll need for tomorrow if you want another chance to win a copy of Howl For Me are:
The Chat will be at http://www.literaladdiction.com/author-chat.php/. Make sure that your Java is up-to-date (it should prompt you if it's not) and that you can get in. Once you can see the login screen, you just need to enter a User Name and leave the password blank to log in.